Grace in China
Love, war, and revolution –an American woman's life in China during the crucial years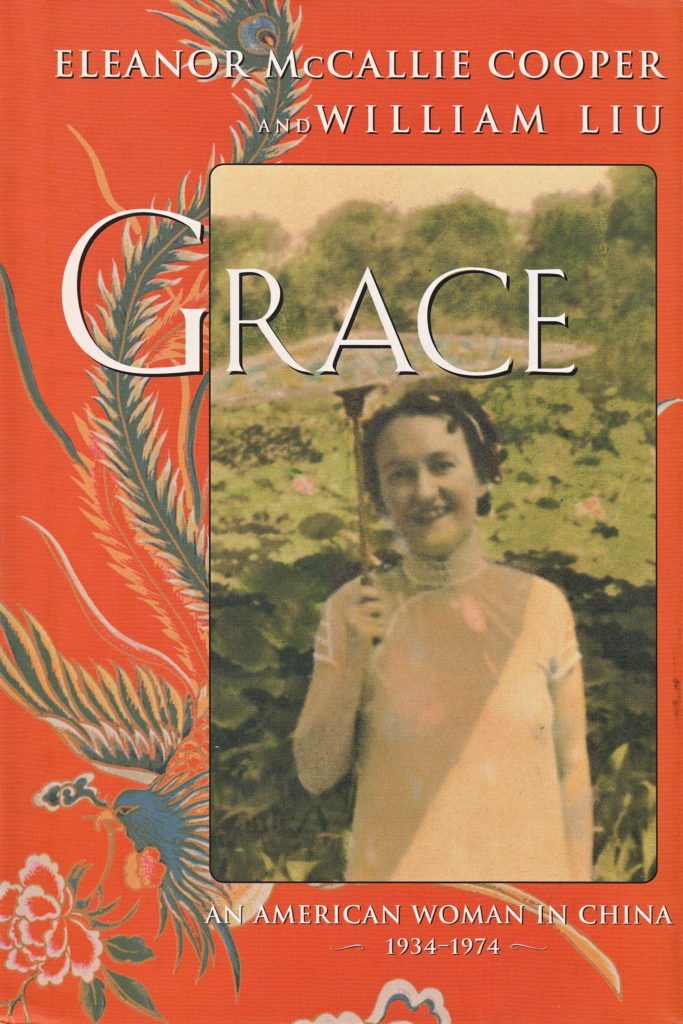 GRACE: An American Woman in China, 1934-74
by Eleanor McCallie Cooper & William Liu
(published 2003)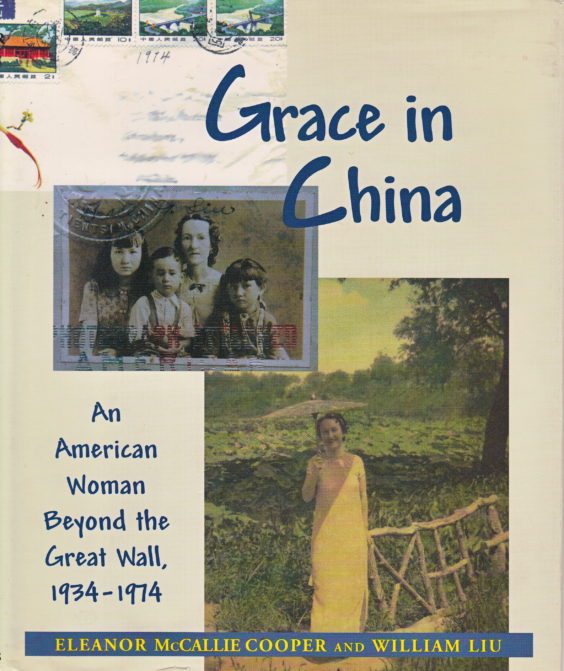 Grace in China: An American Woman Beyond the Great Wall, 1934-74
by Eleanor McCallie Cooper & William Liu
(published 2000)
Reviews for Grace in China
[sp_testimonials category="33" per_row="1"]
Scroll over or tap for captions
 Summary
by Elinor D. Benedict*, poet and author of  All That Divides Us.
Grace Divine leaves Chattanooga, Tennessee, in 1928 and goes to New York to study opera. She meets FuChi Liu ("F.C."), an engineer, who has just graduated from Cornell University and is working for New York's public works. Their marriage in 1932, opposed by Grace's family (at a time when interracial marriage was illegal in Tennessee) is followed by Grace's journey to China with her baby daughter to make a new life with her husband.
Their early years in the international settlements of Tianjin are full of vivid scenes of the social life and corruption of the "old ways," mixed with her husband's struggle to bring change. Then come harsh stories of the Japanese invasion and occupation, when the family, now with three children, are forced into hiding to keep Grace from being arrested and sent to an internment camp. Grace weighs barely 86 pounds when she is found by a U.S. Marine from her home town at the end of WWII.
As the Communists approach in 1949, Grace resolves to stay with F.C. instead of fleeing with other foreigners. With a sense of history in the making, she watches as the "apple-cheeked" young soldiers of the Red Army march down the street in front of her house—not knowing what is in store for her or for her family.
For the Liu family, life goes on surprisingly well at first under the new regime as F.C. works hard to build a modern water system to many regions of China. Unfortunately, F.C. dies from lung cancer in 1955.
As a single woman in China with three children, Grace supports herself by teaching English. With a team of young teachers she begins developing new methods of teaching English at Nankai University just as the Cultural Revolution hits in 1966. The Red Guards knock on her door in the middle of the night, and Grace is arrested and condemned as a spy and counter-revolutionary and put under house arrest.
In 1974, soon after Nixon's visit to China, she comes back to the United States to reunite with her American relatives. After her death, her ashes are returned to China where she is interred with her husband in a moving conclusion to this amazing biography of a woman who possessed a special kind of "grace under pressure" in times of war, revolution, social upheaval, and personal challenge.
The co-authors, William Liu and Eleanor Cooper, wove many voices into strong, intimate storytelling, using letters, memoirs, interviews, articles, photographs and other primary resources with excellent historical narration. Many scenes are so humorous, passionate, or dramatic that the reader can almost imagine the action on a movie screen. It's a story that begs to be told.
* Elinor Divine Benedict is the niece of Grace Divine Liu. As a toddler she met her Aunt Grace and Grace's daughter Ju Lan (nicknamed Nini) when Grace came to Chattanooga for a visit before she left for China in 1934. They stayed in touch through letters. After World War II, Elinor and her cousin Ju Lan wrote to each other about their experiences of the war. You can see Ju Lan's letter to Elinor, May 1946 here. Elinor's book, All That Divides Us (2000), won the May Swenson Poetry Award and includes poems she wrote after attending the ceremony where Grace's ashes were interred with her husband in the Hall of Revolutionary Martyrs in Tianjin in 1980.